Banned Books Week: Sept 26-Oct 3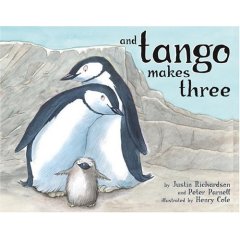 Banned Books Week starts tomorrow. It's an American initiative, so their website deals with American challenges and cases, but I think we ought to be marking the week in Canada too.
I just spent way too long clicking through their interactive map of book bans and challenges. Wow. Not surprising, I suppose, that so many of the bans arise from people not caring what the book is saying, just the language in which it's said. Also not surprising that there's just as many, or more, coming from a sort of blind terror that reading about a thing will cause you somehow to do it, be it, experience it. By this logic reading the newspaper will cause you to rob banks, drink and drive, commit fraud, run for President, become a rock star, pass laws, design a Mars lander, grow the world's biggest zucchini and marry a millionaire. And much much more.
Check out the map, pick one of the books and read it if you haven't. Or, go to their top ten challenged books list, and read em all. Not surprisingly, it'll be a short read, because most of them are children's books. #1 on the list? And Tango Makes Three, a children's picture book about the penguin chick adopted by two male penguins in Central Park Zoo. On the top of the banned list, three years running.
"We wrote the book to help parents teach children about same-sex parent families. It's no more an argument in favor of human gay relationships than it is a call for children to swallow their fish whole or sleep on rocks." - co-author Justin Richardson
Posted by Kathryn Hunt at 11:48 AM EDT