I'm pretty sure we couldn't have gotten away with this T-shirt...
The Festival's printing up T-shirts with the Canadian cover of The Death of Bunny Munro printed on the back, to sell tomorrow at the Nick Cave reading (and face it, we all wanted signed Nick Cave book tour shirts too.) The Canadian cover's pretty strange, but it'll make for an interesting shirt...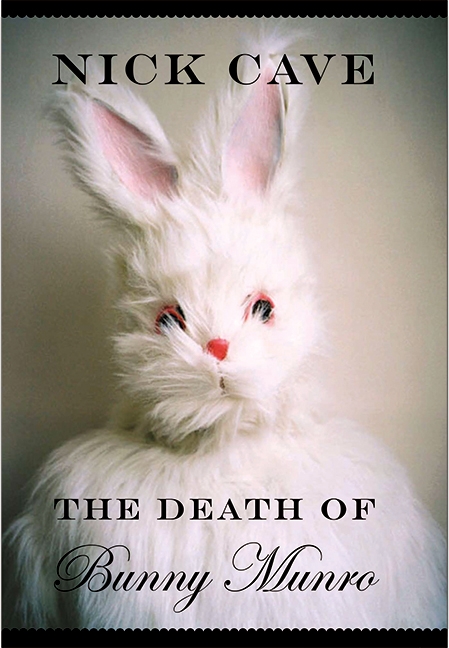 But something tells us we couldn't have pulled this off with the Australian cover... especially since we wanted to have one for Sean and Kira's four-year-old Aidan. Oh, no. No no. Although, someone should do it. They really should.
Posted by Kathryn Hunt at 5:18 PM EDT